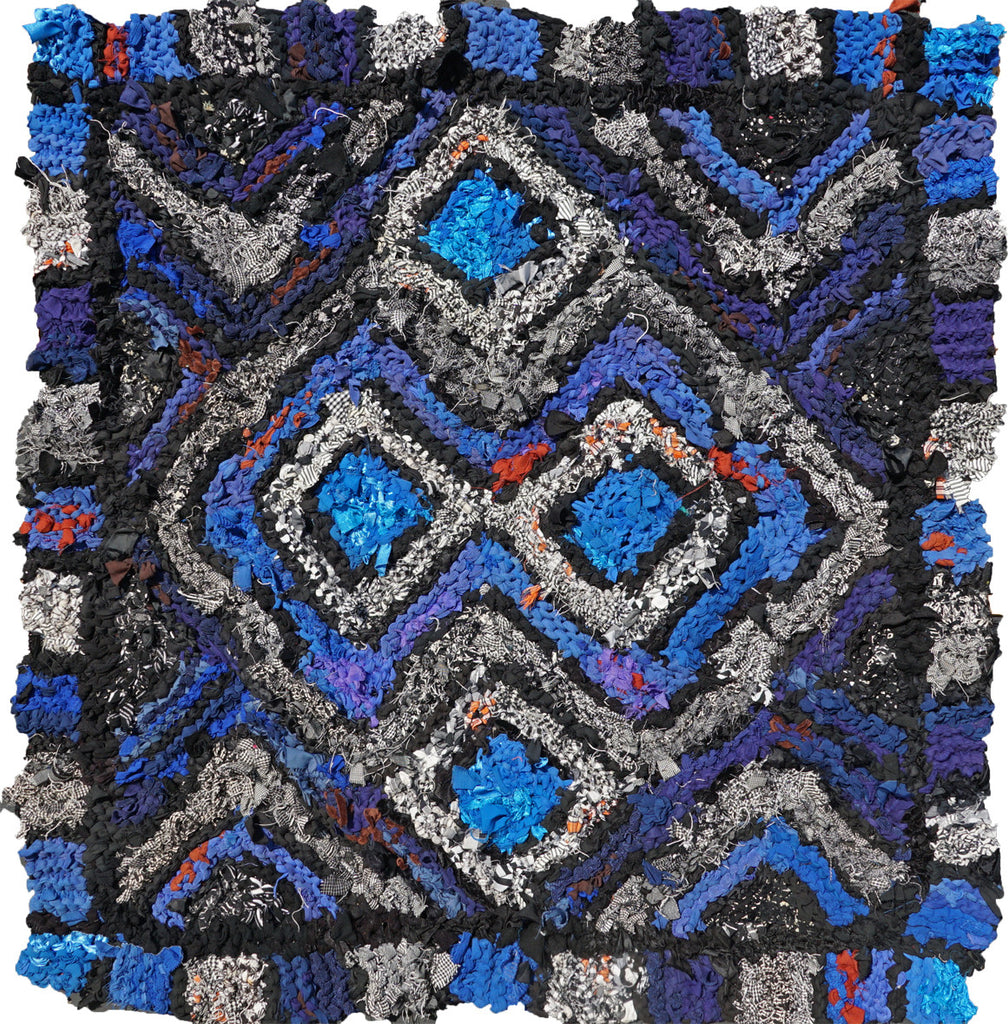 Black and White and Blue Log Cabin Rag Rug, 38" x 42"
There are eleven shades of blue, gray, and black in this rug, knit in diagonal squares and assembled in a Celtic-inspired pattern.
Were I to knit this rug again, I would make it bigger. It turned out to be an interesting exploration of the variety inherent in the Log Cabin pattern, creating the whole design by managing the shading of component squares.
This rug is not currently mounted.  It could be mounted on either hard or soft backing for wall display, for an additional $150.00.  Hard mounting would affect shipping rates.
Size: 38" x 42"
This rug is the one shown in Chapter 8 of my book, Knitting Fabric Rugs.
---
Share this Product
---
More from this collection