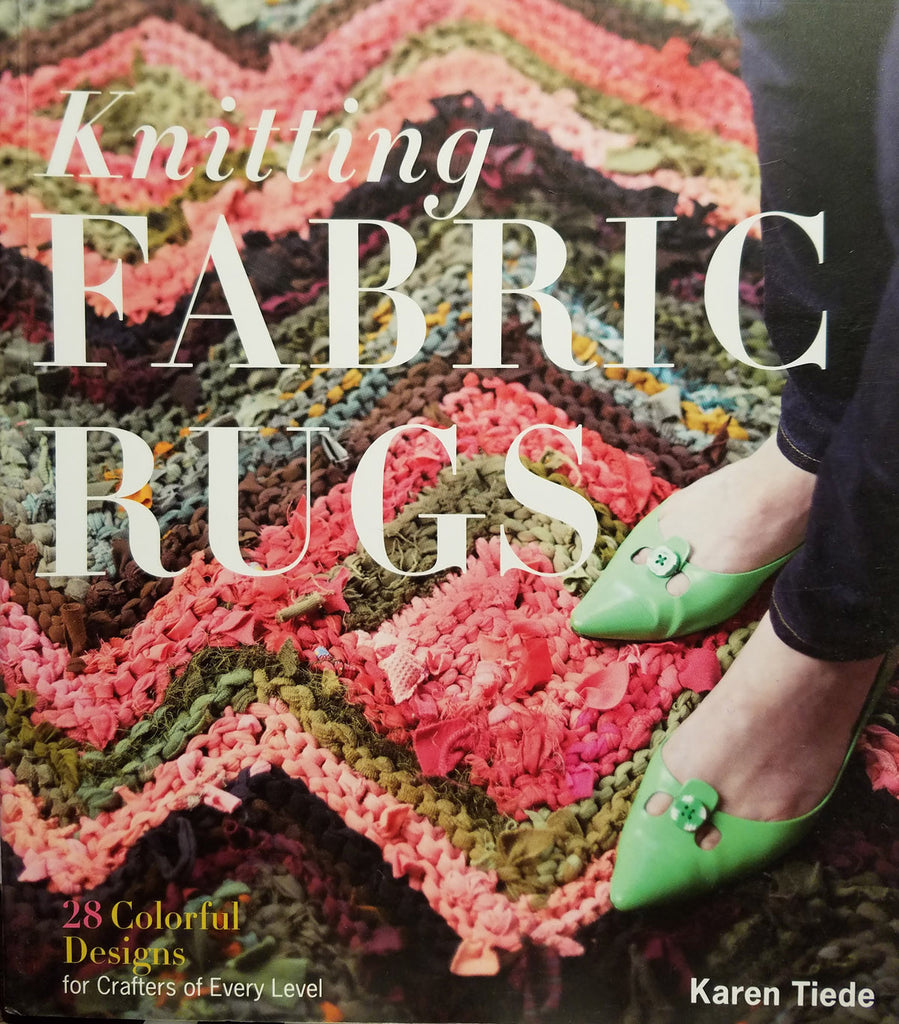 Knitting Fabric Rugs
In Knitting Fabric Rugs, I share the patterns and techniques I used to create many of the rugs that are available for sale on this site. 
Some of the designs are free-form; many are based on traditional quilt blocks.  Spirals and triskeles are fascinating variations on straight stripes.
I share the systems I use to select and blend colors, as well as show how to process old clothing into knittable fiber.  Allow roughly one XL t-shirt for each square foot of rug you want to create, and the more different garments you have at the beginning, the richer your finished product will be.
I had a lot of fun working with Storey Publishing to create this book.  The site and studio photography by Kip Dawkins makes the rugs look fabulous.
Note:  the price includes media mail shipping inside the US.  My shopping cart system does not currently support separate pricing for books.
---
Share this Product